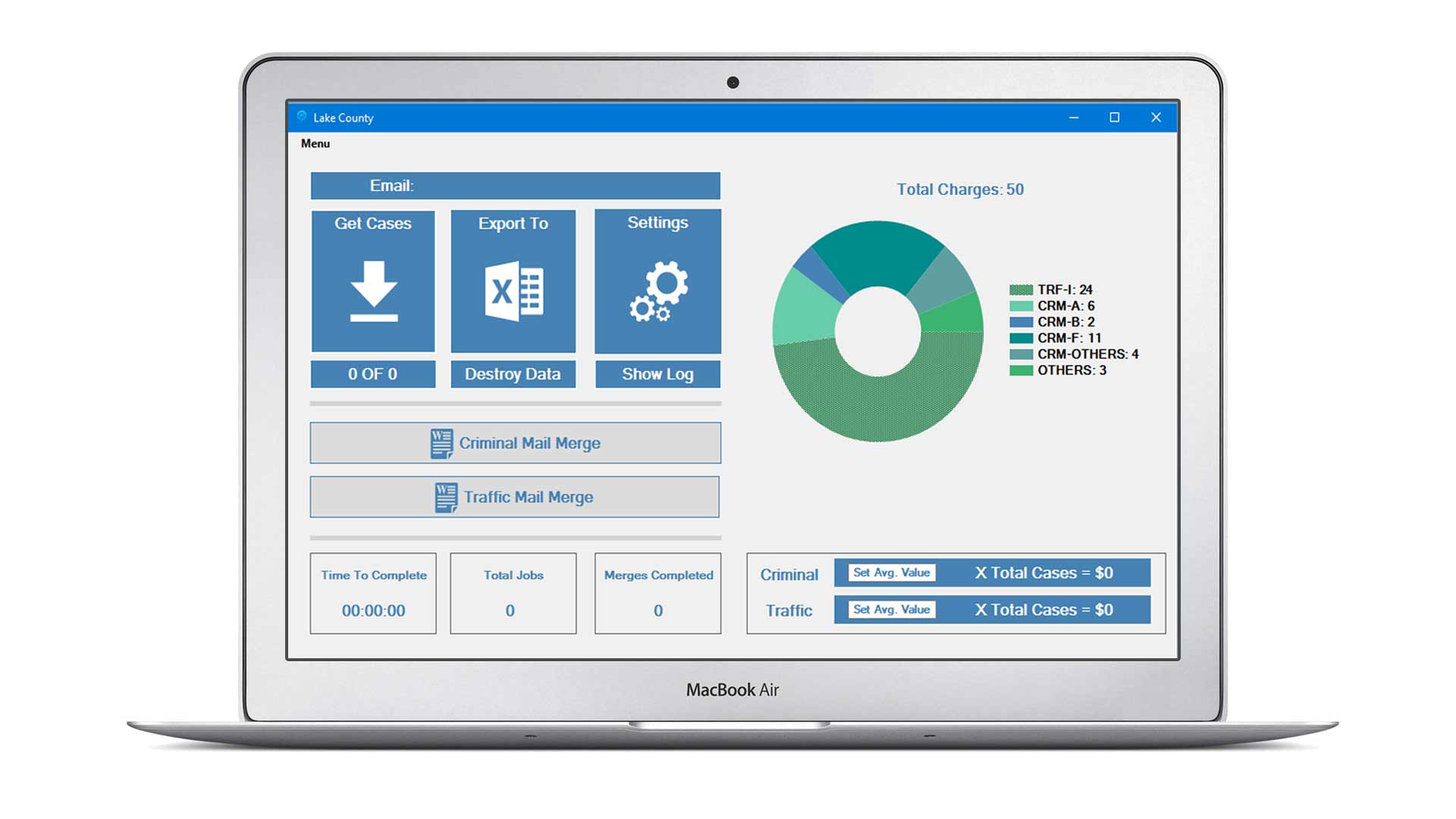 Criminal and Traffic Data Interface
Get Current Local Criminal and Traffic Data On Local Offenders and More
Features
Product Summary
FIND AND ASSEMBLE DATA FASTER AND EASIER
We Save you Time, Money, and Focus Your Target Market
Saves You Time
Saves you time by automating the capture, filtering, and the letter making process in a few easy steps.
Competitive Edge
Get a competitive edge by receiving the first touch advantage over the competition.
More Target Marketing
Our filters break down data for more target marketing controls to maximize high earning case targeting.
Save 33%
Save 33% over the manual mail marketing method. Let the software pay for itself in one month.
Locate Your Data
Get current criminal and traffic data from your locate counties, cities, or townships. Save time and money by tapping into Fusion's data storehouse.
Display Data
DISPLAY any data you want off your local online docket.  We help you SCAN, COPY, and MERGE this data to create a variety of marketing material.
Store Data Locally
From the data warehouse we build a data table or excel document. This data can be EXPORTED, SAVED, or ASSEMBLED into usable forms.
No Headaches
Our automation process helps you create solicitation letters and envelopes that are ready to print in a fraction of the time with no headaches.
Fusion data is a data interface that helps our customers filter and utilize court data across America. With over 21 states with a total reach of 600 counties, we can populate the most recent current data to support your marketing needs. While serving as a data aggregation software, our interface can also be customized to automatically create any number of marketing materials for a timely and targeted mail marketing campaign or deployed as an analytical research tool for further demographic studies. The data filtering and marketing customization potential is customizable to the users needs.

Our flag ship tool, The Digital Office Assistant, provides workflow optimization. It first populates our interface with current local criminal and traffic offenders information. Then using mail merge it constructs a letter and envelope. This helps legal staff in speeding up the daily mail marketing process creating a timely, cost effective, and streamlined approach.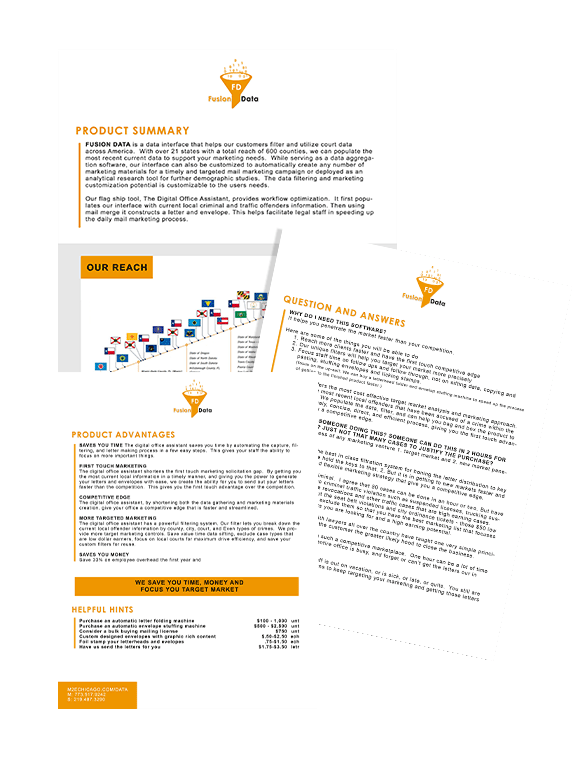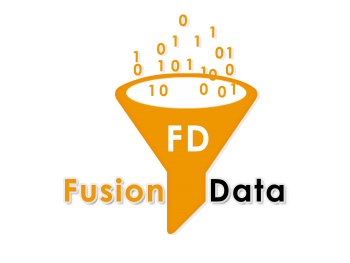 Our DIGITAL LETTER ASSISTANCE make building your solicitation form letters SIMPLE and EASY.
Data Access to 21 states 600 Counties and Growing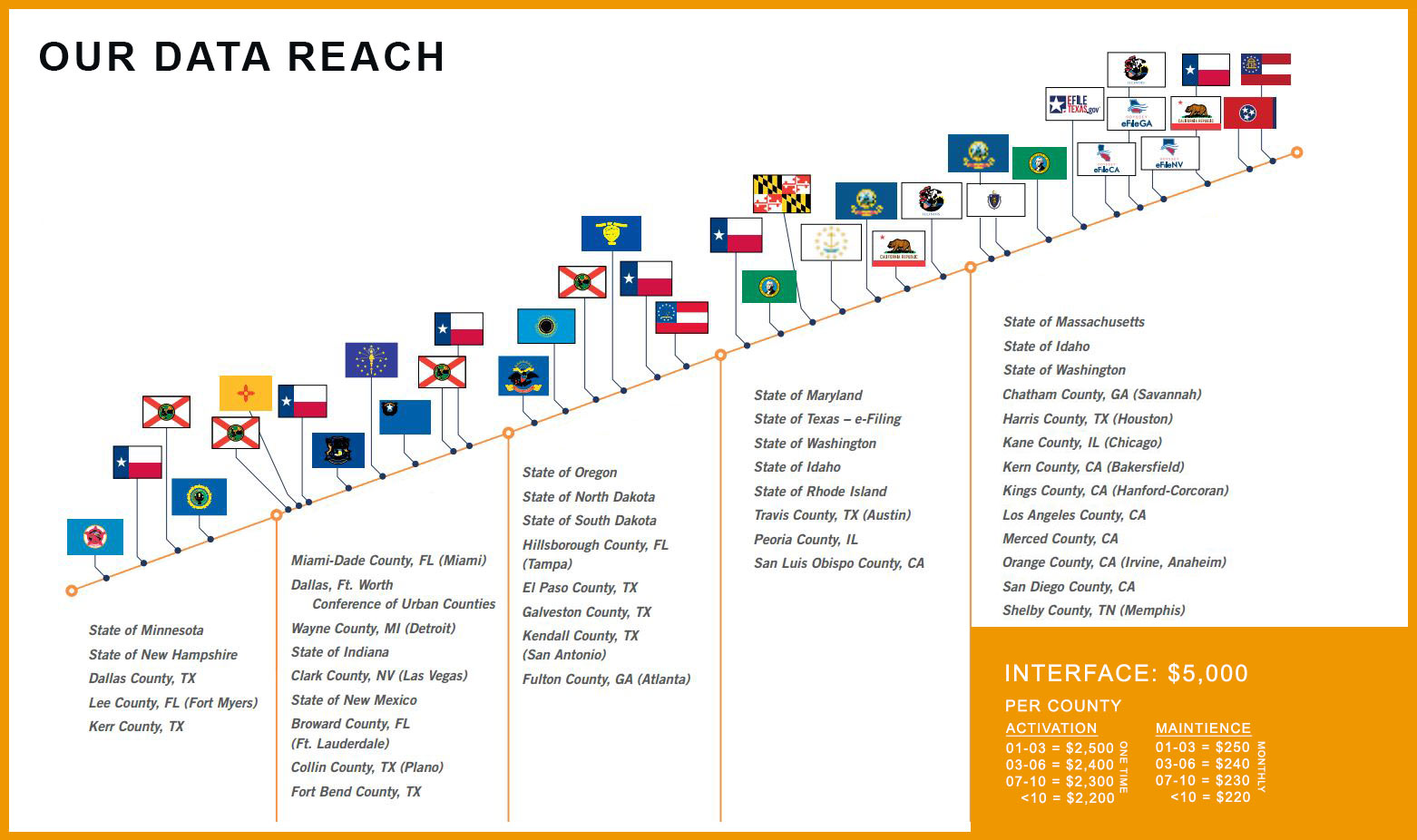 * State coverage means that the data service to incorporate that state into our database network has been sold. However, this does not mean that all counties of that state are currently activate or have migrated over to the new system as of yet.
Utilizing custom scripts we automate the data population process.  To the right you can see how this process works for the envelopes.  If you are using staff to copy and paste the public record data to build your letters and envelopes for solicitation marketing stop wasting time.  Let us do it for you.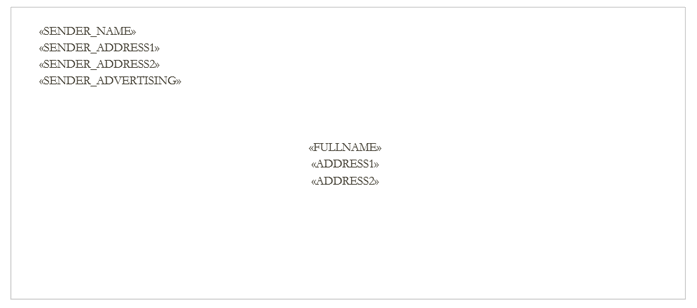 Call Now
Please free free to give us a call. Ask about bulk purchase pricing or software customization. One of our helpful staff members will get back to you quickly.