Total Print Solutions
For customers that want there design and printing for their marketing materials done in a single location.
Take away the stress
We do the printing for you so you don't have to worry about it.
More Savings
We help you pinch the penny by placing your print products out to bid.
Over 25 Printers
With over 25 wholesale relationships we ensure the bottom dollar price for all your printing so long as you design with us.
What Our Customers Are Saying
Don't just take it from us, let our customers do the talking!
"I have been printing with MME for a few months now.  The orders go out very fast and I'm able to get quick updates.  The quality is always great.  When we did have a problem with the printing, MME informed us quickly and we were able to get the order completed with 3 days.  I am very pleased with the service and quality of the printed materials.  Not to say anything of the design quality – superb. "
"MME did our brochures, post card, business cards, and dental saving plan design and printing.  Nick is a great guy and works really hard.  Whenever we had a design issue he corrected it.  The quality of all our print products is always fantastic and the prices are lower then retail. I enjoy working with MME and will continue to do so over the years.  "
"We worked with MME on our product cataloge.  It took him only two and half weeks to design it and print it.  MME was extremely thorough during the design and printing stages.  It was a complex double gate center fold.  It was used by one of our competitors and I really like the concept.  They duplicated it perfectly.  The quality of the brochure was fantastic. "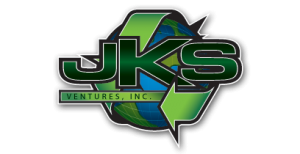 Frequently Asked Questions
Are there any extra costs?
Our print brokering service are free for any customer that design their logo, business cards, or any other print services.  Any fees come in the form of a small percentage markup of 5% the printing cost.  We do this as a courtesy.  That's why are prices are so low.  We pass on the wholesale price to you.
What is your refund policy?
We offer no-questions-asked refunds to all customers within 30 days of your purchase. If you are not satisfied with our product, then simply send us an email and we will refund your purchase right away or get the order reprocessed. Our goal has always been to create a happy, thriving community. If you are not thrilled with the product or are not enjoying the experience, then we have no interest in forcing you to stay an unhappy member.
Are your designs expensive?
Designs start at $35 dollars.  We have different hourly rate discounts based on your wholesale agreement after that.  The more your design the better your pricing.  Ask about our hosting, webdesign, and print brokering package discounts.
What if my order is wrong?
If the mistake is ours we will pay for it – period.  If and when there is a printing problem we resolve it immediately for you by calling the company and discussion the quickest turn around for a replacement print.  Usually 3-5 business days.
Don't Be Shy
If we didn't answer all of your questions, feel free to drop us a line anytime.